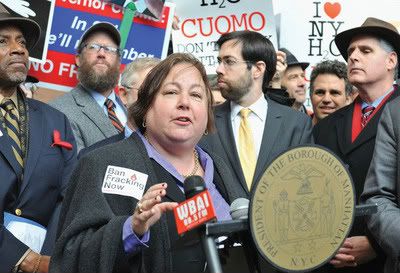 The question begs, For the trillions who make this reform minded commentator the undisputed leader in the politics of Brooklyn.
The question begs, This reform minded commentator has returned with "Breaking News".
The question begs, From
http://www.capitaltonight.com/2012/02/krueger-on-kruger-poster-child-for-no-bad-apples/
"Sen. Liz Krueger announced last night on "Inside City Hall," the nightly political show of our sister station, NY1, that NYC Councilman Lew Fidler is the first candidate to be formally endorsed by her reform PAC,
No Bad Apples
."
The question begs, The same "Liz Krueger" who did this....
The question begs, From
http://www.huffingtonpost.com/liz-krueger/marriage-equality-in-new_b_349148.html
"I have recently written to Democratic Conference Leader John Sampson urging him to bring marriage equality legislation to the floor for a vote the next time the legislature is in session. I strongly support marriage equality as a basic civil rights issue.
Legalizing same-sex marriage would not and could not force any religious officials to do anything - religious institutions already choose who can or cannot get married within their denominations for both same and opposite sex marriages and they would continue to do so.
It would not require any change of religious teachings or actions."
The question begs, Looks like a "Very Good Friend" of Mill-Basin Sheepshead Bay City Councilman "Yokozuna" Lew Fidler's alright.
"But really, what example than a great, existing City Council member of integrity to replace Carl Kruger, who perhaps was a poster child for what a bad apple was.
Krueger lauded Fidler's 10 year record in the City Council of "working thoughtfully and intelligently" on "big-picture issues," adding: "You can't find anybody who has anything bad to say about Lew Fidler."
The question begs, Would this be the same "Lew Fidler" who's "Very Good Friend" President of the "Thomas Jefferson Democrook" club, "Mumbles" Frank Seddio said this recently.....
The question begs, From
http://www.observer.com/2011/politics/kruger-accuser-fucking-liar
"Carl Kruger anytime I have dealt with him he has been an honest broker," Seddio said
The question begs, Or the same Lew Fidler who did this recently.
The question begs, From
http://www.nypost.com/p/news/local/brooklyn/fast_lew_se_with_parking_laws_QfvwViALpB9KD9FWDv58VO
"A Brooklyn politician campaigning to replace admitted crook Carl Kruger in the state Senate is once again using part of a public plaza outside Brooklyn Borough Hall as his private parking space.
Councilman Lew Fidler (D-Brooklyn) -- the frontrunner to fill the disgraced Kruger's Senate seat in a special election March 20 – is up to his old tricks routinely parking on a sidewalk corridor in the plaza behind Borough Hall and then walking across the street to work at his Court Street law office.
But unlike October 2010, when the Post reported he had illegally parked his 2002 Infiniti I35 routinely on the public plaza the previous two years, Fidler now pulls in with a larger, sweeter ride -- a 2011 Infiniti FX35."
The question begs, From
http://www.politickerny.com/2012/01/31/brooklyn-rabbi-tells-fidler-to-back-off/
"A Brighton Beach rabbi sent an open letter to City Council Lew Fidler telling him to tone down his attacks on David Storobin, his GOP opponent in the State Senate.
"Right from the outset, you have made it clear that you are determined to stake your campaign in the shifty foundation of negativity and fear mongering, " writes Rabbi Mordecltai Tokarsky of the Jewish Center of Brighton Beach.
"You did so when you not once, but many times falsely accused a member of my congregation, your opponent David Storobin, of (and I quote) "having ties to skinheads and neo-Nazi groups and white supremacist groups.
FRIENDS OF LEW FIDLER
2176 E 37TH STREET
BROOKLYN, NY 11234
1,000.00
CNTRB
23-APR-10
FRIENDS OF CARL
2010 July Periodic
F
State Senator
27
The question begs, Ladies and Gentleman it looks like Upper East Side State Senator Liz Krueger and Mill Basin-Sheepshead Bay City Councilman, "Yokozuna" Lew Fidler have one thing in common.
The question begs, There both "Out of Touch", "Liberals".
The question begs, As Always The Truth Has Spoken.